Top Pediatric Neurosurgery Hospitals In India
Neurosurgery encompasses the diagnosis, assessment and surgical management of disorders of the nervous system. Backed by a panel of highly experienced consultants, the Department of Paediatric Neurosurgery in India provides world-class, family-centered services for the diagnosis and treatment of neurological disorders.
Some of our decorated Surgeons:

Dr. Naresh Biyani: Dr. Naresh Biyani is one of the most renowned and decorated pediatric neurologist in India. With more than 14 years of rich professional practice in his field he gives patients his undivided attention. His area of expertise includes Hydrocephalus, Spinal Dysraphism, Brain and Spinal Cord Tumors, Craniosynostosis and Surgery for Epilepsy. Dr. Naresh Biyani has helped many patients across the world.
Dr. Sandeep Vaishya:

Dr. Sandeep Vaishya has been working as a renowned pediatric neurosurgeon in India since last 20years and has worked with some of the top neurosurgery hospitals and institute in India. His use of innovative techniques and dedication to his patients has made him one of the best neurosurgeons in Delhi and Gurgaon. Currently he is associated with fortis memorial research and Institute. He specializes in Minimal Invasive and Image Guided Neurosurgery, Intracranial Tumor Surgery including skull base tumors, Functional Neurosurgery.
Dr Rana Patir: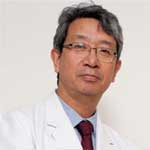 With an outstanding span of 30 years experience, he is surely one of the best neurosurgeons in India. With a motto of 'keep doing better', he and his team function as an integrated unit. He has the experience of successfully handling and operating the cases of Brain Stem tumors in India and is extremely proficient in Brachial Plexus Surgery, Skull Base Tumour Surgery, Brain Aneurysms, and Surgery for Meningioma, Surgery for Epilepsy, Minimally Invasive Spine Surgery, Deep Brain Stimulation Surgery and many more.
Dr V P Singh: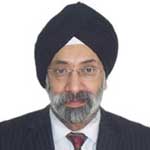 With about 30 years of experience and is one of the most decorated pediatric neurologists in India. Dr. Singh has special interest in brain tumor surgery, cerebrovascular surgery, epilepsy surgery and radiosurgery. He has operated over 400 intracranial aneurysms and is actively involved in the treatment of arteriovenous malformations by radiosurgery techniques. He is credited with starting the Gamma Knife Unit and epilepsy surgery program at AIIMS, Delhi
Dr S. K Rajan: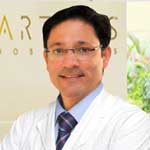 Dr. Rajan underwent a number of advanced neurosurgery fellowships with leading surgeons in USA, UK and Mumbai. Over 15 years of experience in the surgical arena he helped a number of patients across the globe from his surgery skills and knowledge. He has, to his credit; an accomplishment of more than 3000 surgeries including some of the most complex spine cases and cases complicated by other surgeons .He is currently associated with Artemis Hospital, Delhi.
Some Experienced Pediatric Neurosurgeons:
Dr. Uday Andar
Dr. Ravi Gopal Varma
Dr Abirami Sundari
Dr Reginald J
Dr. Sandeep Chopra
Dr. Pervez Ahmed Khan
Dr. Samir K. Kalra
Dr. Manish Vaish
Dr. Anshul Gupta
Dr. Ravindra Srivastava
Dr. Arshad Ghani Siddiqui
Dr. Swatantra Mishra
Dr. Ajit K. Sinha
Dr. H.N. Agarwal
Dr. Ramandeep S. Dang
Dr. Chandrashekhar Eknath Deopujari
Dr. Shradha Maheshwari
Dr. Chandan Mohanty
Dr. Nitin Narayan Dange
Dr Suresh Sankhla
Dr. S.B. Baralay
Dr. Omkar Hajirnis
Dr Shekhar G Patil
Dr. Viraj Sanghi
Dr. Amlan Mandal, Kolkata, West Bengal
Dr. Pranathi Gutta, Pediatrician, Hyderabad, Telangana
Pediatric Neurologist Dr Amit Vatkar, Raipur, Chhattisgarh
Dr. Veena Kalra, New Delhi, Delhi
Dr. Vrajesh Udani, Neurologist, Mumbai, Maharashtra
List of Best Pediatric Neurosurgery Hospitals in India:
Apollo Children's Hospitals, Chennai, Tamil Nadu
Columbia Asia Hospital Palam Vihar, Gurugram, Haryana
Apollo Gleneagles Hospitals, Kolkata, West Bengal
Artemis Hospitals, Gurugram, Haryana
Paras Hospital Pediatric Neurology Clinic, Gurugram, Haryana
Moolchand Medcity, New Delhi, Delhi
P. D. Hinduja Hospital & Medical Research Centre, Mumbai, Maharashtra
Kokilaben Dhirubhai Ambani Hospital, Mumbai, Maharashtra
Central India's Child Hospital and Research Institute, Nagpur, Maharashtra
Utage Institute of Child Neurology and Rehabilitation, Hyderabad, Telangana
Spine and Brain India, New Delhi, Delhi
Spine and Neuro Surgery Hospital India, Nagpur, Maharashtra
India Surgery Tour Health Consultant, New Delhi, Delhi
Indian Society for Pediatric Neurosurgery, Coimbatore, Tamil Nadu
Indian Neurosurgery - Brain, Back Pain, Spine Surgeons in Gurgaon Delhi India, Gurugram, Haryana
Aster Medicity Hospital, Kochi, Kerala
Lotus Hospitals For Women & Children, Hyderabad, Telangana
Contact Us for a FREE No Obligation Quote & Opinion for Top Pediatric Neurosurgery Hospitals In India
Our Hospitals Network and Surgery Group are available in 15 cities of India for our patients to access. Kindly fill up the form for a free opinion from our expert team. We shall get you a Free, No Obligation Opinion from India's best Surgeons and best hospital in India. NO CHARGES LEVIED.
Special ALL SERVICES INCLUSIVE Packages available for INTERNATIONAL PATIENTS
Post a Query