Spine Surgery Reviews
Spine Surgeon Overview (What is Spine surgery?)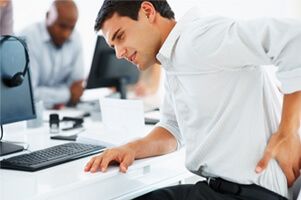 If you have been struggling with your back pain since long time, you would be wondering if spine surgery is the best option for your treatment. At times, surgery is the only option remaining to fix your back problem. When all the non surgical treatments fail then spine surgeries come as the only resort to fix your back pain. There can be loads of issues, which can contribute to the problem of back pain. These include aging, structural/trauma abnormalities and inappropriate body mechanics can cause injury to your spine that can bring in back pain and several other symptoms like leg numbness or pain or even the leg weaknesses. Chronic back pain is basically a condition, which generally needs a competent team of health professionals in order to diagnose and treat.
Spine Surgery Procedure
Most often the spine surgery is generally carried out with an option of open surgery. This encompasses opening of the operative site along with a longer incision so that the surgeon carrying out the same, which can have the accessibility of the spinal anatomy. However, thanks to the advance technology tools, which can help the surgeons to point out the spine conditions, which can be treated with the help of minimally invasive techniques. As the minimally invasive spine surgery procedures do not often encompass bigger incisions, open manipulation of the tissues and muscles surrounding the spine can be easily avoided, which can lead to shorter operative time duration. Generally speaking, reducing the intraoperative manipulation of soft tissues can result into less amount of postoperative pain following quicker recovery.
There are several of conditions, which can lead to spine surgery. Some of these are as under: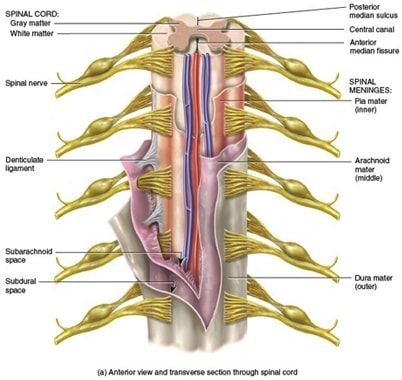 Discectomy/Microdiscectomy : It involves removal of a herniated intervertebral disc, which help in removing the incured pressure from your compressed nerve.
Laminectomy : In this procedure, the thin bony plate are removed, which are on the back of the vertebra known as the laminae meant to increase space found over the spinal canal and thus relieve the pressure.
Laminotomy : In this procedure, the portion of the vertebral arch or lamina is removed, which covers the spinal cord. Generally, a laminotomy is known to remove less amount of bone than the process of laminectomy. Both these procedures work on decompression methods, which generally mean that the tissue compressing any spinal nerve is often removed.
Spinal fusion : In this surgical procedure, two vertebrae are joined together. The spinal fusion can include the use of bone graft along with or without the instrumentation. There are a number of types of bone graft, which include your own bone called the autograft and the donor bone called allograft.
The fusion, however, can be carried out using a number of approaches.
Get Low Cost Spine Surgery in India
We offer free assistance to international patients to find best medical treatment in India. We offer low-cost, world-class medical treatment in India, coordinated by a team of experienced service industry professionals
Please post a query to know about low cost treatment options at top India hospitals
Click Here
Spine Surgery Recovery
Once the spine surgery is finished the patients are likely to witness some amounts of pain and stiffness at their backs. However, a majority of patients are seen experiencing a reduction of back pain just after the surgical operation though at times this can take longer time. The issues like numbness and tingling can be the slowest to sort out. The improvement in back pain and the smooth functioning of your back can take time up to two years after the surgery. For pain management, you need to initially consume your pain medication regularly in order to resolve your pain down to a considerable amount. Gradually with the help of narcotic medications can help in sorting out the narcotics, which usually bring in the issue of constipation, hence the patients would require a laxative or the stool softener. Make sure you avoid the non-steroidal anti-inflammatory drugs for initial few months. However, you need to continue the medicines, which your physician have prescribed, especially the one before the physical activity.
Now talking about your physical activities, you need to get loads of rest and gradually increase your walk for around half an hour on a daily basis. Avoid the stairs and moving on the hills during your initial days in your two weeks. Avoid lifting anything heavier than the five pounds along with avoid activities like bending or carrying out any repetitive motions. Make sure you do not drive until you get the clear instructions by your doctor. When it comes to resting over your bed, you need to keep on changing your position within every 45 minutes. The issues like muscle cramps can be easily sorted out with the help of medications or stretching. As far as returning to your work place or any sporting option is concerned, this would depend up the sports you play. A majority of patients can resume different activities after the passage of six months.
Why Spine Surgery is necessary?
Generally the Spine Surgery is recommended when the patient is facing severe back or neck pain or when the other symptoms are becoming too debilitating, while all the other conservative treatment options have turned out exhausted. Before the surgery is considered, it is vital that the source of this problem is clearly checked and diagnosed using medical imagery like CT or MRI. In fact, the spine surgery is often seen as an election option for the patients experiencing chronic neurological issues or incontinence. The surgery becomes important when you face pain due to disc herniation, disc disorders, degenerative disc disease, etc. Also, if you are facing issues like spinal stenosis, facest disease, spondylolisthesis and foraminal stenosis along with issues like spinal fracture and nerve compression, then back surgery becomes vital.
Spine Surgery Reviews: Is it Effective?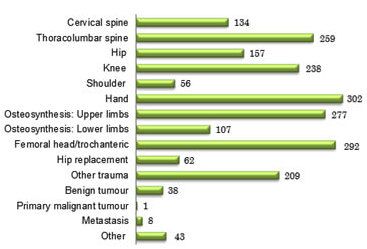 As per the studies of North American Spine Society, spine surgery is among the most result oriented procedures. The success rate of these surgeries are around 95 percent, while the remaining 5 percent of people can develop issues like recurrent disc herniation in their future. Patients facing the multiple herniated disc recurrences can find the spinal fusion to be an effective option to reduce the issue of recurrence. By removing the complete disc space and fusing the level is one of the vital ways to get rid of herniated discs issues.
Spine Surgery Cost Comparisons
India is one of the best place for getting affordable spine surgery procedures for global patients. Usually, the spine decompression procedures can cost up to 30,000 USD in developed nations, while in India, it can cost you around 6000 dollars, which is even cheaper than countries like Singapore and Thailand. Low cost spine surgery in India doesn't really mean that you get low quality healthcare services. The fact is, India is backed with state of art medical facilities, which can be found at low cost.
Why to choose India for your Spine Surgery?
In India, the basic spine surgeries are carried out in more than 2000 hospitals all around the country. And the complex and advance level procedures can be carried out super specialty hospitals in India in not less than 500 hospitals. The hospitals are well equipped with state-of-art facilities, which render high quality healthcare services. The surgeons, healthcare experts and doctors are highly qualified with ample amount of experience in handling different ailments not just in India but even in the developed nations like the US, Canada and the UK. Besides, you do not face issues like patient wait unlike the global patients face at developed nations.
Are you looking for affordable cost of Spine Surgery in Top Hospitals of India?
Please enquire with us, get a "No Obligation Quote"
CLICK HERE
Tags
spine surgery reviews, spine surgery in india, low cost spine surgery, spinal cord surgery in India, spine surgery hospitals in India, neurosurgery, spinesurgeons, spine surgery procedure, low cost spine surgery in india