spineandneurosurgeryhospitalindia.com is hospital website associated experienced surgeons to deliver perfect treatment and recuperative plan. The consultant before surgery educates the patient with every fact involved in surgery and maintains transparency in procedure, facilities related and cost. The service provided by the team is extremely sensitive. The team makes arrangement keeping the concerns of international patient in mind giving utmost care and professionalism.
Who is a Spine Surgeon?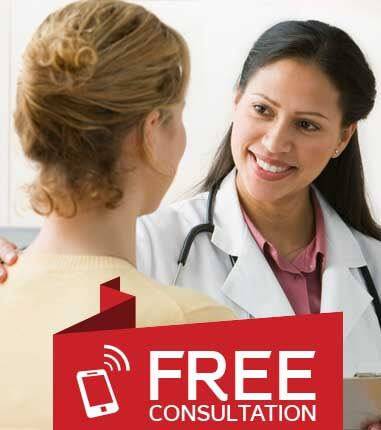 Planning your medical trip to India is a very simple process with Spine and Neuro Surgery Hospital India
You just need to fill in our enquiry form and one of our executive will contact you soon.
+91-9325887033 Call us at the given to contact number for any assistance.
Complete information regarding surgery is provided on our website.
Spine Surgery Overview
If you are struggling with back pain, then you may be wondering if the spine surgery is the only treatment option. Though a vast majority of back problems can be treated with non-surgical treatments called as conservative therapies but sometimes surgery is the only treatment. Often spine surgery is recommended when the non-surgical treatments including medications and physical therapy fails to relieve the symptoms of back pain.
Spine surgery is usually considered only in cases where the actual cause for the back pain can be determined. Spine surgery is required in case of herniated disc, spinal stenosis and scoliosis.
Aging, structural abnormalities, trauma and improper body mechanics can injure your spine and result in back pain and other symptoms like leg pain, weakness and numbness. Before resigning to the surgery, you should consult a spine surgeon who will help you make informed treatment decisions that support your lifestyle and the level of physical activity.
The spine surgery can be performed as open surgery or minimally invasive surgery. The open surgery is performed with a long incision so that the spine surgeon can view and access the spinal anatomy, whereas the minimally invasive spine surgery does not involve long incisions. There are different surgical approaches which include:
Anterior approach: The surgeon access the spine from the front of your body through the abdomen.
Posterior approach: An incision is made in the back.
Lateral approach: The pathway to the spine is made through your side.
Check out the Patient Testimonial, where the patient shares about their success stories from treatments through Spine and Neuro Surgery Hospital India
Common Spine Surgical Procedures:
Laminectomy It involves removal of thin bony plate on the back of the vertebrae called as laminae to increase space within spinal canal and relieve pressure.
Discectomy or Mircodiscectomy
It includes removal of the herniated intevertebral disc that will remove the pressure from the compressed nerve.
Laminotomy
It involves removal of a portion of the lamina that covers the spinal cord.
Foraminotomy
It involves removal of the bone or the tissue in the passageway where the nerve roots branch off the spinal cord and exit the spinal column.
Disc replacement It is alternative to fusion that involves the replacement of the injured disc with an artificial one.
Spinal fusion It is a surgical technique used to join two vertebrae. It includes use of bone graft with or without instrumentations like screws, rods, etc.
Orthopedic Surgeon vs. Neurosurgeon for Spine Surgery
One of the most common questions that patients have while considering the spine surgery is "Who is better: A neurosurgeon or an orthopedic surgeon?". The quick answer to this query is for majority of spine surgery, both the trained surgeons may be considered. Let us now check out the similarities and differences between the two specialties.
A few years ago, the neurosurgeons were primarily responsible for spine surgery, but the spine surgery has evolved and now both the orthopedic surgeons and neurosurgeons are equally qualified as they both specialize in the spine surgery. In both specialties, the surgeons may have subspecialization as in case of surgeons specializing in lumbar spine, pediatrics, cervical spine, plastic surgery, hand and wrist surgery.
Orthopedic Surgeons: May be Medical Doctors (MD) or Doctors of Osteopathic Medicine (DO) who have completed a five year surgical residency focused on treating the musculoskeletal conditions. Orthopedists specialize in the diagnosis and treatment of all bone and joint disorders, including spinal disorder, sports injuries, arthritis, bone tumors, trauma, total joint replacement, hand injuries and deformities. Some orthopedic surgeons focus their practice exclusively on spine surgery, some on other types of joints and some split their practice between two or more areas.
Neurosurgeons: May be Medical Doctors or Doctors of Osteopathic Medicine who completed a five to six year residency focused on the surgical treatment of the neurological conditions. Neurosurgeons are trained in the diagnosis and treatment of disorders, including spine and spinal cord, nerves, brain, intracranial and intraspinal vasculature. Some neurosurgeons specialize exclusively on spine surgery, some on brain surgery and some split their practice between the two.
Both the neurosurgeons and the orthopedic surgeons may complete a fellowship training to perform most types of spine surgery. There are a few types of spine surgery in which one specialty tends to be more qualified than the other, such as:
Orthopedic surgeons tend to be better qualified to do spinal deformity surgery like scoliosis, but now neurosurgeons are equally trained in the deformity surgery.
Neurosurgeons are more qualified to perform the intradural surgery such as thecal sac tumors.
Why To Choose Indian Hospital for Spine Surgery?
Indian hospitals are international accreditation with dedicated state of the art spine and neurosurgery operation theaters. The hospitals in India have the most advanced imaging facilities including intra operative imaging theatre, 256 slice CT, brain suite and 3.0 Tesla MRI.
Why Choose India for Spine Surgeon?
There are highly experienced team of orthopedic surgeons, spine surgeons and neurosurgeons in India. The spine surgeons in India have extensive knowledge and most of them possesses international training from the US and UK. Choosing spine surgeon in India for your spine surgery ensure that you get quality treatment and care at reasonably lower rates.
If you are really seeking for the Spine Surgery, kindly fill up the form for a free consultation with our surgeons. You will be provided with thorough analysis and suggestions regarding the Spine Surgery you are seeking for.