Intrathecal Pump Implant Treatment Top Specialists best Hospitals India
What is Intrathecal Pump Implant?
An intrathecal pump is used in cases where patients have not been benefitted from the conservative methods of treatment and surgery is not likely to help.
The intrathecal pump system consists of three parts: the receiver, controller and external catheter. The pumps are programmed to supply small amount of medicine directly to the space surrounding the spinal cord.
The reservoir is filled with medications that prevent pain signals from being perceived by the brain.
Intrathecal Pump Implant is effective in treating cancer pain, severe back pain, neuropathic pain and spasticity.
How Intrathecal Pump Implant works?
An intrathecal pump is equipment that delivers small quantities of pain medication directly to the spinal fluid.
When supplied in small doses, pain medications may minimize the side effects generally experienced with larger oral doses of the same medications.
A pump can lessen the pain associated with failed back surgery, cancer, or nerve pain, as well as reduce spasticity, or muscle rigidity, in patients with cerebral palsy, multiple sclerosis, stroke, brain injury, or spinal cord injury.
A trial intrathecal injection or a temporary intrathecal pump is usually performed to determine whether the medication is effective and a permanent pump is appropriate.
The intrathecal pump itself consists of metal pump that stores and delivers the medication, and a catheter that delivers the medication to the space around the spinal cord.
The pump can be programmed to slowly release the medication over a period of time, or to deliver the medication at different times of the day.
What are the benefits of Intrathecal Pump Implant?
Minimizes need for oral medications
Alleviates the side effects associated with oral medications
Trial is completed in four to seven days to determine therapy's effect
Outpatient procedure
Reversible therapy, implant can be removed at any time
Patient controlled programmer allows pre-setting parameters to control breakthrough pain
Does not require a surgical incision
No prolonged recovery time
No serious side effects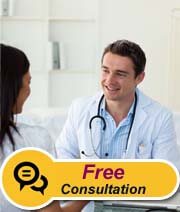 Planning your medical trip to India is a very simple process with Spine and Neuro Surgery Hospital India
You just need to fill in our enquiry form and one of our executive will contact you soon.
+91-9325887033 Call us at the given to contact number for any assistance.
Complete information regarding surgery is provided on our website.

What are the precautions after an Intrathecal Pump Implant?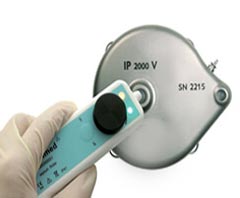 What is the best affordable Cost of Intrathecal Pump Implant in major cities of India?
The cost of the Intrathecal Pump Implant in India is typically a fraction of the cost for the same procedure and care in the US and other developed countries.
Intrathecal Pump Implant is generally completed on the same day, which makes it a cost effective treatment option as compared to any other conventional procedures.
The cost can vary as per the diagnosis and conditions of the patients along with the facilities availed.
And if you compare the same with developed nations, the cost for these treatments is often the double than what you find in India.
The list of various factors deciding the price of Intrathecal Pump Implant in India is as follows –
Treatment Technology
Number of fractions or doses required
Treatment Method
Investigations & evaluation required
Hospital fee
What services we offer to our International Patient?
All International patients are met by our hospital representative at the Airport on arrival in India.
Complimentary airport transfer services on arrival and departure from India.
Priority scheduling of medical appointments.
Booking of Hotel/ Service Apartment/ Guest House.
Visa Assistance/ Extensions
Foreign Language Interpreters
Assistance for Foreign Exchange conversion requirements
Assistance for getting Local Mobile SIM Card / Internet Data Card
Follow up Care including personalized consultations with Senior Consultants via email/ Tele-Consultation after return back to home country
Get Top quality information about Intrathecal Pump Implant in India
We invite you to take a free consultation with our International Patient Executive who can assist you and guide you in choosing the right option for the best low cost treatment
Click Here
Why choose us for your Intrathecal Pump Implant?
Expert Medical Opinion Prior to Journey, provide options with hospitals and doctors, help in selecting Right Hospital with Right Doctor
Benefit from our expertise of helping hundreds of foreign patients find top quality, affordable medical care in India.
Zero Waiting Time and Best Cost service from Best Hospitals in India– Immediate Appointment, complete assistance hospital admission, medical consultation & treatment till discharge from Hospital
Assistance in Travel, Arrange pre- travel information , assistance for travel documents, including passports and visas & arrange comfortable Hotel Accommodation within budget
Patient Testimonial – Intrathecal Pump Implant done in India for Ms. Liandra Franzen from Australia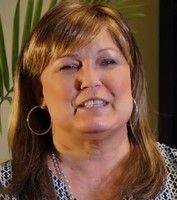 Ms. Liandra Franzen from Australia

There are some pains which even medical cannot explain. Even if you keep on popping pain killers, it still doesn't provide relief. Once these pains start getting annoying and interfering with the routine, the best option in the medical science is to get an Intrathecal pump implantation as it stops sending pain signals to the brain. The doctors at the spine and neuro surgery group are quite experienced in doing such kind of metal implantations in the spinal cord. When you visit the best hospitals in India for a specialized treatment like this, you expect it to be done with proper precision and the surgeons at spine at neuro surgery group offer you that without a fail.
How to plan your the Intrathecal Pump Implant trip to India with 10 easy steps?
Make an enquiry and send medical reports
Medical evaluation by our esteemed surgeons/doctors
Low cost Estimate and Guidelines
Selection of Surgeons from our medical panel
Guidance for visa and accommodations
Confirmation of bookings
Your arrival in India
Pre- operative consultation with the Surgeon
Surgery and Recuperation
Feedback and back to home
List of Top 15 Surgeons for Intrathecal Pump Implant in India-
Dr. Deshpande V Rajakumar
Dr. Rajagopal Krishan
Dr. Rana Patir
Dr. K Sridhar
Dr. Prakash Singh
Dr. H. S. Chhabra
Dr. Pradeep Sharma
Dr. H. S. Chhabra
Dr. Yashbir Dewan
Dr. Binod K Singhania
Dr. Bipin Swarn Walia
Dr. Paresh Doshi
Dr. Sajan K Hegde
Dr. Sandeep Vaishya
Dr. Alok Gupta
Which are the TOP 15 Hospitals for Intrathecal Pump Implant in India from our panel?
Wockhardt Hospital Mumbai India
Indian Spinal Injuries Center New Delhi India
Fortis Memorial Research Institute, Gurgoan, India
Indraprashta Apollo Hospital, New Delhi India
Shalby Hospital, Ahmedabad, India
BLK Super Specialty Hospital, New Delhi India
Rockland Hospital, New Delhi India
Paras Hospitals, New Delhi India
Jaypee Hospital, New Delhi India
Fortis Hospital Mumbai, New Delhi, Chennai, Bangalore India
Artemis Hospital, New Delhi India
Global Hospital, Mumbai, Bangalore, Chennai, Hyderabad, India
Bombay Hospital Mumbai India
Lilavati Hospital Mumbai India
Saifee Hospital Mumbai India
If you are really seeking for the Intrathecal Pump Implant Treatment, kindly fill up the form for a free consultation with our surgeons. You will be provided with thorough analysis and suggestions regarding the Intrathecal Pump Implant Treatment you are seeking for.

Tags
Top 10 Intrathecal Pump Implant Specialists in India, Best Intrathecal Pump Implant Specialists in India, Best Intrathecal Pump Implant Specialists India, Top 10 Intrathecal Pump Implant Specialists India, Association of Intrathecal Pump Implant Specialists of India, Best Intrathecal Pump Implant Treatment India, Intrathecal Pump Implant Treatment Experience in India