Best Spine And Neuro Surgery Hospital India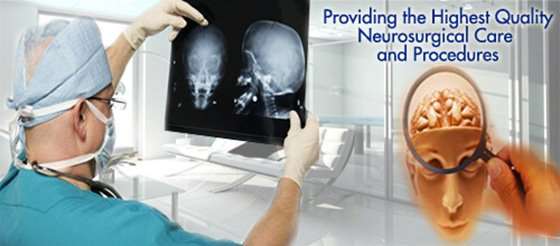 Medical research, education and technology in India are quite advanced. In the area of spine and neuro surgery, India has excellent medical service facilities and the doctors use the most advanced techniques in invasive surgeries and micro-surgical treatments. In the past, general surgeons used to conduct such surgeries. Since, late 1940s, however, there are specialized neurosurgeons who perform these surgeries. India can now claim to offer comprehensive spinal and neurological surgeries and cater not only to the domestic population but also to the international patients.
Approximately a quarter-million different types of Spine Surgeries are performed in India each year, half on the upper and half on the lower part of the spine. Neuro surgeons in India have been educated at the premier institutes in India; following their education, they underwent specialized training in well known institutes around the world. Having brought their know-how back to India, these surgeons have been offering the best treatments to patients from all around the world. It would, therefore, be hard to find a neurological or spinal ailment that an Indian neuro surgeon has not encountered or fixed.
There are many private Neuro surgery Hospitals in India technically equipped to meet all of the challenges of neurological treatment that prevail in the country. In spine surgery, the surgeon makes incisions so as to treat the damaged spinal tissues and repair them. Some surgeries involve removing a part of the bone over the nerve root to relieve pinching of the nerve and help the nerve to heal. Sometimes, a bone graft is performed to immobilize a painful vertebral segment so as to decrease pain. The various hospitals perform the full range of spinal procedures like complex spine reconstructions. Spine Surgeons in India are internationally trained and certified and are also affiliated with the leading health institutes in the country. When suffering from back or neck pain, it's important to find a physician who can relieve the pain and offer a quick recovery. Choosing an appropriate neurosurgeon for your spine needs ensures you will receive the highest level of care. Often thought of as "brain surgeons," neurosurgeons receive more spinal surgery training than any other specialty and are the only physicians who treat the entire spine.
At Spine and Neuro Surgery Hospital India, we are a network of surgeons, leading experts and hospitals in this field. Spine And Neuro Surgery Hospital has support / helpline centers in 25 cities of India and the surgery team travels to 15 different cities of India. Our board-certified spine & neuro surgeons offer the latest minimally invasive spine treatments of the cervical, thoracic and lumbar spine as well as conditions of the brain and peripheral nerves. The minimally-invasive approach we use can results in: smaller openings/scars, shorter recovery times, less postoperative pain and shorter hospital stays. Many patients are home the same day or within 24 hours after minimally invasive spine procedures. Medical companies across the United States have chosen Spine and Neuro Surgery Hospital India to host clinical studies based on our reputation of excellence. Our research department has hosted studies of lumbar disc herniation treatment, spinal stenosis, cervical disc replacement, spinal fusions and diagnostic testing.
Brain tumor treatment is another leading procedure performed by our team at Spine and Neuro Surgery Hospital India. Brain Tumor Surgery is usually performed so as treat and remove the tumor, to have control over the pain and to relieve the other symptoms, to relieve the side effects of therapy, and to ease emotional problems.
Spine and Neuro Surgery Hospital India aims to provide the best care in neurological, neurosurgical, spinal, orthopedic and neuro rehabilitation healthcare utilizing expertise and state-of-the-art technological infrastructure for the benefit of patients and the society in a compassionate and collaborative environment.
The Spine and Neuro Surgery Hospital India takes great pride in its tertiary healthcare facilities, offering superior diagnostic, rehabilitative and curative services for a wide range of neurological, spinal and orthopedic disorders. The multinational staff is a dedicated, problem-solving team, working together with the patient and the patient's family to provide the highest levels of care and specialty services.
The Spine and Neuro Surgery Hospital aims to:
Offer the latest surgical procedures to our patients
Extend expert neurosurgical, spinal and orthopedic care using the most advanced medical technologies
Provide excellent and affordable treatment
Serve as a referral center for the region
Work with physicians throughout the region to evaluate and treat neurological and orthopedic disorders
Those who should consider the Spine and Neuro Surgery Hospital India for their care in neurosurgical, neurological, spinal or orthopedic treatments are patients who:
Want expert care for a complex or challenging neurological, spinal or orthopedic condition
Seek a holistic approach to medical care
Appreciate a multinational clinical team
Value convenience and service
Desire affordability but still want expert, evidence-based care in a world-class facility