Consult Dr Ajaya Nand Jha
Best Neurosurgeon Medanta Gurgaon Delhi
Chairman, Institute of Neurosciences
Consultation Form
Dr. Ajaya Nand Jha
E-mail & Appointment
Dr. Ajaya Nand Jha, Best Neurosurgeon in Gurgaon, India
Book Immediate Appointment at Mobile
+91 - 9765025331


For Fast Track Query Reply Email ID dr.ajayanand@neurospinehospital.com


+91 - 9096436224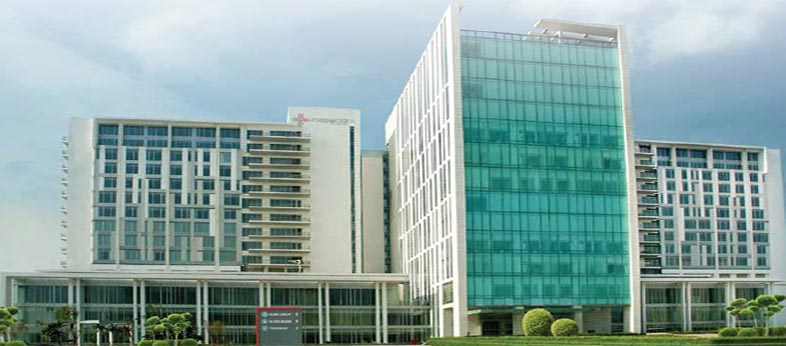 Dr. Ajaya Nand Jha is the Chairman at Institute of Neurosciences Medanta Hospital, Gurgaon/Gurugram. The neurosurgeon is the pioneer in introducing the intra-operative MRI technology for brain tumor surgeries in India, and the winner of the 'Best Surgical Resident of the Year Excellence Award' (IMA). He has developed a specialized team for Neurovascular Intervention, Endoscopic Skull base surgery, Endoscopic Spine surgery, Functional neurosurgery & radio surgery at Medanta. Dr. Ajay Nand Jha - Neurosurgeon at Medanta The Medicity Hospital, Gurgaon/ Gurugram (Delhi NCR), India has over 27 years of experience. Send us your query to consult the top neurologist in Medanta Gurugram.
Medical Qualifications
MBBS from AFMC, Pune, 1976
Surgical Residency from Lady Hardinage Medical College, University of Delhi, 1981
Surgical Neurology from Manchester, UK Medical, 1983
FRCS from Surgical Neurology from Royal College of Surgeons, Edinburgh, 1987
Specializations and Expertise
Brain Tumor Surgery
Frameless Stereotaxy
Image Guided Spinal Surgery
Spinal Surgery
Association of Dr. Ajaya Nand Jha with Medanta Hospital, Gurgaon
The Institute of Neurosciences at Medanta Hospital in Gurgaon is an integrated institute with a dedicated team of doctors who are supported by the latest technology that aims to provide the most comprehensive and multidisciplinary care for the brain and disorders. We have dedicated centres for the brain tumours, stroke, spinal disorders, movement disorders, epilepsy, and headache. We have a team of highly qualified neurologists, neurointerventionists, neurosurgeons, neuro-anaesthetists, neuropsychologist, dedicated neuro critical care specialists and neuropsychiatrists. Consult the Best neurosurgeon in Gurgaon via Contact Number given on our website.
We offer specialised services and protocols for the emergency management of acute neurological disorders such as stroke and other neurological trauma. Our team of specialists work together with the best technology are dedicated to the 'patient first' for optimising the patient outcomes. Additionally, we aim to do cutting edge research in partnership with internationally recognised centres. Fill the consultation form to get appointment with the Top neurologist in Gurgaon.
Patient Experience
Mrs. Parmila Mishra, a resident of Ajmer, was diagnosed with a large brain tumour on the right side of her brain. She was shifted to Medanta - The Medicity due to absence of right treatment options in Ajmer. Watch as Dr. A N Jha, Chairman, Institute of Neurosciences discussing her case in detail.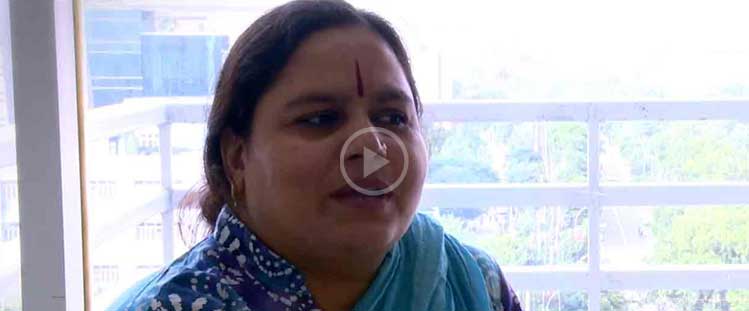 Doctor Experience
Chairman, Institute of Neurosciences at Medanta- The Medicity, Present
Director, Neurosciences at Max Hospital, 2005
Senior Consultant, Neurosurgery at Indraprastha Apollo Hospital, New Delhi, 1995
Head, Neurosurgery at Hinduja National Hospital, Mahim, Mumbai, 1987
Chairman, Neurosurgery, Medanta Mediclinic, Defence Colony
Memberships & Certifications
Member of Royal College of Surgeons
Member of Society of British Neurological Surgeons
Member of British Medical Association
Member of Manchester Medical Society
Member of Intl.Stereotactic Radosurgery Society
Member of Congress of Neurological Surgeons
Member of Indian Medical Association
President of Indian Society for Cerebrovascular Surgery
President of Delhi Neurological Association
Member of Neurological Society of India
Advisory Board Member of Johnson & Johnson
Video
Dr. Ajaya Nand Jha, Chairman, Medanta Institute of Neurosciences discusses about brain tumors and its signs & symptoms. He also outlines the tools of diagnosis and the latest treatments available to treat brain tumours such as the Brain Suite.

E-mail & Appointment
Dr. Ajaya Nand Jha, Best Neurosurgeon in Gurgaon, India
Book Immediate Appointment at Mobile
+91 - 9765025331


For Fast Track Query Reply Email ID dr.ajayanand@neurospinehospital.com


+91 - 9096436224
Awards and Accomplishments
The Max Healthcare Institute Special Recognition Award, 2008
The IMA Excellence Award, 1997
The Smt.R Laxmi Ram Chandran Memorial Trophy for Best Surgical Resident of the Year, 1982
Publications
Neurology, Neurosurgery and Psychiatry: Transient hemiparesis - a cautionary tale : co-existence of phaeochromocytoma and intracranial aneurysm, 1985
Neurology, Neurosurgery, Psychiatry. 49: Carotid Ligation : What happens in the long term?, 1986
Neurology, Neurosurgery, Psychiatry: Latrogenic Ex-vacuo Subdural Hygroma, 1987
British Journal of Radiology: The role of intravenous Digital Substraction Angiography in aneurysms and arteriovenous malformations, 1988
British Journal of Neurosurgery: Non Fistulous Aneurysms of the Intracavernous Internal Carotid Artery, 1989
JAPI: Subdural Emphyema, 1989
Bombay Hospital Journal: Magnetic Resonance Imaging & Computerised Axial Tomography of Intra canalicular neuromas, 1991
Singapore: Evaluation of Intra Operative Ultrasound in Neurosurgery, Annals Academy of Medicine, 1993
Neurology India 42, 105-107: CT Scan Diagnosis & Emergency Clipping of Middle Cerebral Artery Aneurysm without Angiography, 1994
Proceedings of the Third Natl. Neurotrauma Conference, Bombay: Intracranial Pressure Monitoring in cranial Trauma Management, 1994
British Journal of Neurosurgery, 10(6): 585-587: Simultaneous lumbar and intraventricular manometry to evaluate the role and safety of lumbar puncture in raised intra cranial intracranial pressure following subarachnoid haemorrhage, 1995
Joint International Congress on Minimally invasive techniques in neurosurgery & otorhinolaryngology: Combination of MRI surface marking & ultrasound guidance for minimally invasive approach- A simple, cost-effective technique, 1995
IV International workshop on Vascular surgery, Chicago, USA: Concurrent Intraventricular and Lumbar Manometry in the management of intracranial hypertension following SAH, 1995
287-298: Interactive Image-directed Neurosurgery, Neurological Society of India, 1996
New Delhi: Management of Head Injury - A Personal Approach, First International Conference on Trauma and Critical Care at All India Institute of Medical Sciences, 1996
British Journal of Neurosurgery 11(4):335-336: A simple technique to limit ICP catheter infection, 1997
Volume2 No.1: Case Reports- Craniopharyngioma: A Surgical perspective, Apollo Medicine: Theme Symposium: Breakthroughs in Neurosciences, 2005
Volume 2 – No.1: Radiation Induced Meningioma, Apollo Medicine – Theme Symposium: Breakthroughs in Neurosciences, 2005
Volume 2 – No. 1: Frameless stereotaxy – Indications, techniques and results, Apollo Medicine: Theme Symposium: Breakthroughs in Neurosciences, 2005
Breakthroughs in Neurosciences, Volume 2: No. 1: Editorial: Neuroscience: The Emerging Epidemic, Apollo Medicine – Theme Symposium, 2005
Oncology 024: Volume 2 – No.1, 2007
The Internet Journal of Neurosurgery: Transient oculomotor nerve palsy after subarachnoid hemorrhage due to middle cerebral artery aneurysm, 2008
Journal of Neuroradiology A1374: Coil embolization of very small (2-mm or smaller) berry aneurysms: Feasibility and technical issues, 2008
Journal of Neuroradiology 29: 1837-40: Use of Angiographic CT for Anatomic Localization of AVM Nidal Components, 2008
Neurology India: Digital subtraction angiography laboratory with in-built CT (DynaCT) - Application during intracranial aneurysm embolization, 2008
The Internet Journal of Neurosurgery. Volume 5 No.2: Giant cell tumour of the sphenoid bone – Lefort 2 Approach for surgery, 2009
Milano, Italy: Consecutive Aneurysms treated with embolisation as the first choice of treatment : management, Aneurism E Mav Cerebrali, 2010
Progress in clinical neurosciences: Intraoperative Image Guidance and its impact on outcome, 2011
Google Map Location
Consulting Address of Dr Ajaya Nand Jha : Medanta Hospital
CH Baktawar Singh Road, Sector 38, Medicity, Islampur Colony, Sector 38, Gurugram, Haryana 122001
Dr. Ajaya Nand Jha is the Chairman at Institute of Neurosciences Medanta Hospital, Gurgaon/Gurugram. He is considered as one of the best neurosurgeon working along with an elite team of Neurosurgeons and has been associated with Medanta Hospital, a multisuperspeciality hospital in Delhi NCR (Gurugram) in the National Capital Region of India. Dr.Ajaya Anand Jha also specializes in Brain Tumor and Cerebrovascular Surgery. You can reach the doctor at the given email address along with your reports as well as arrange a consult at the provided Contact Number.
Tags