Bone Spurs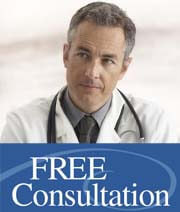 Planning your medical trip to India is a very simple process with Spine and Neuro Surgery Hospital India
You just need to fill in our enquiry form and one of our executive will contact you soon.
+91-9325887033 Call us at the given to contact number for any assistance.
Complete information regarding surgery is provided on our website.
A bone spur, also known as osteophyte, is a tiny pointed outgrowth of bone. Bone spurs are usually caused by local inflammation, such as from degenerative arthritis or tendonitis. Osteophytes, commonly also referred to as parrot beak, are bony projections that form along joint margins. They should not be confused with enthesophytes, which are bony projections that form at the attachment of a tendon or ligament.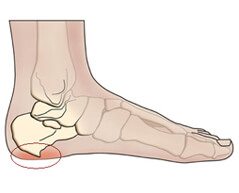 Osteophytes form because of the increase in a damaged joint's surface area. This is most common from the onset of arthritis. Osteophytes usually limit joint movement and typically cause pain. It develops in areas of inflammation or injury of nearby cartilage or tendons. Bone spurs may or may not cause symptoms. When they do cause symptoms, the symptoms depend on their location. Bone spurs can be associated with pain, numbness, tenderness, and weakness if they are irritating adjacent tissues.
Bone spurs are bony projections that develop along the edges of bones. Also called osteophytes, bone spurs often form where bones meet each other - in your joints. Bone spurs can also form on the bones of your spine.
The main cause of bone spurs is the wear-and-tear damage associated with osteoarthritis. Most bone spurs cause no symptoms and may go undetected for years. Bone spurs may not require treatment. Decisions about treatment depend on where spurs are located and how they affect your health.
Bone spurs are detected by radiologic testing, such as with plain X-rays, ultrasound imaging, MRI scan, CT scan, and myelograms. Initial treatment is directed toward decreasing inflammation and avoiding reinjury when possible.








Osteophytes form naturally on the back of the spine as a person ages and are a sign of degeneration in the spine. In this case, the spurs are not the source of back pains, but instead are the common symptom of a deeper problem. They are treated only if they are causing symptoms. However, bone spurs on the spine can impinge on nerves that leave the spine for other parts of the body. This impingement can cause pain in both upper and lower limbs and a numbness or tingling sensations in the hands and feet because the nerves are supplying sensation to their dermatomes.
Spurs can also appear on the feet, either along toes or the heel, as well as on the hands. In extreme cases, bone spurs have grown along a person's entire skeletal structure: along the knees, hips, shoulders, ribs, arms and ankles. Such cases are only exhibited with multiple exostoses.
Osteophytes on the fingers or toes are known as Heberden's nodes (if on the distal interphalangeal joint) or Bouchard's nodes (if on the proximal interphalangeal joints).
Osteophytes may also be the end result of certain disease processes. Osteomyelitis, a bone infection, may leave the adjacent bone with a spur formation. Charcot foot, the neuropathic breakdown of the feet seen primarily in diabetics, can also leave bone spurs that may then become symptomatic.
Bone spurs are usually caused by local inflammation, such as from degenerative arthritis (osteoarthritis) or tendinitis. This inflammation stimulates the cells that form bone to deposit bone in this area, eventually leading to a bony prominence or spur. For example, inflammation of the ligament that surrounds a degenerating disc between the vertebrae (the bony building blocks of the spine) is a very common cause of bone spurs of the spine. Inflammation of the Achilles tendon can lead to the formation of a bone spur at the back of the heel bone (calcaneus bone). Inflammation of the tissue on the bottom of the foot, plantar fasciitis, can lead to a bone spur at the underside of the heel bone. These bone spurs are sometimes referred to as heel spurs. A bone spur is medically referred to as an osteophyte. Rarely, bone spurs may occur as a result of congenital conditions. An osteochondroma is one type of these congenital spurs.
Osteophyte formation has been classically related to any sequential and consequential changes in bone formation that is due to aging, degeneration, mechanical instability, and disease (such as Diffuse Idiopathic Skeletal Hyperostosis). Often osteophytes form in osteoarthritic joints as a result of damage and wear from inflammation. Calcification and new bone formation can also occur in response to mechanical damage in joints.
Normally, asymptomatic cases are not treated. Non-steroidal anti inflammatory drugs and surgery are two typical options for the rest.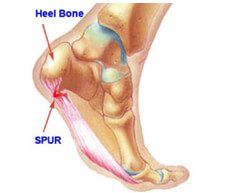 Evidence for bone spurs found in the fossil record is studied by paleopathologists, specialists in ancient disease and injury. Bone spurs have been reported in dinosaur fossils from several species, including Allosaurus fragilis, Neovenator salerii, and Tyrannosaurus rex.
Most bone spurs cause no signs or symptoms. Often you don't even realize you have bone spurs until an X-ray for another condition reveals the growths. In some cases, though, bone spurs can cause pain and loss of motion in your joints.
Specific symptoms depend on where the bone spurs are located. Examples include: Knee: Bone spurs in your knee may make it painful to extend and bend your leg. The bony growths can get in the way of bones and tendons that keep your knee operating smoothly. Also, bone spurs on your vertebrae can narrow the space that contains your spinal cord. These bone spurs can pinch the spinal cord or its nerve roots and may sometimes cause weakness or numbness in your arms or legs. In hips, Bone spurs can make it painful to move your hip, although the pain is sometimes referred down to your knee. Depending upon the placement, bone spurs also can reduce the range of motion in your hip joint.
Bone spurs can rub on your rotator cuff, a group of muscles and tendons that help control your shoulder movements. This can cause swelling (tendinitis) and tears in your rotator cuff. Appearing as hard lumps under your skin, bone spurs can make the joints in your fingers look knobby.
Make an appointment with your doctor if you have pain or swelling in one or more joints or if you have difficulty moving a joint. Early treatment can help prevent or slow further joint damage. The treatment for bone spur is available in many hospitals in India, including cities like New Delhi and Nagpur. Hospital in Nagpur, India offers the surgery at an affordable cost. Also, costs for all the tests is quite reasonable in hospitals like Spine and Neuro Surgery Hospital in Nagpur.
Wear-and-tear arthritis (osteoarthritis) is the most common cause of bone spurs. As osteoarthritis breaks down the cartilage cushioning the ends of your bones, your body attempts to repair the loss by creating bone spurs near the damaged area. The extra bone may help increase the amount of surface area for load bearing.
Bone spurs can break off from the larger bone, becoming what doctors call loose bodies. Often bone spurs that have become loose bodies will float in your joint or become embedded in the lining of the joint (synovium).
Loose bodies can drift into the areas in between the bones that make up your joint, getting in the way and causing intermittent locking - a sensation that something is preventing you from moving your joint. This joint locking can come and go as the loose bodies move into and out of the way of your joint.
If your bone spurs are causing pain, your doctor may recommend over-the-counter pain relievers, such as ibuprofen (Advil, Motrin, others) or naproxen (Aleve, others). Bone spurs that limit your range of motion or press on nerves may require surgical removal.
If you are really seeking for the Bone Spurs Surgery, kindly fill up the form for a free consultation with our surgeons. You will be provided with thorough analysis and suggestions regarding the Bone Spurs Surgery you are seeking for.

Tags
Bone Spur, Bone Spur Treatment in India, Low Cost Bone Spur Treatment, Osteophytes Treatment in India, Experienced Spine Surgeons in India, Spine Surgeon Appointment in India, Spineandneurosurgeryhospitalindia.com, Lowest Price for Spine Treatment in India, Spine Treatment Cost in India, Top Surgeons Spine Surgery in India, Causes of spine injury, Top Hospitals Spine Surgery in India