Ankylosing Spondylitis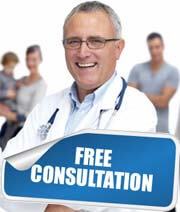 Planning your medical trip to India is a very simple process with Spine and Neuro Surgery Hospital India
You just need to fill in our enquiry form and one of our executive will contact you soon.
+91-9325887033 Call us at the given to contact number for any assistance.
Complete information regarding surgery is provided on our website.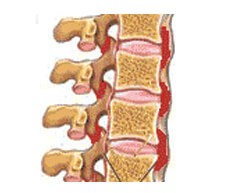 Ankylosing spondylitis is a form of arthritis that primarily affects the spine, although other joints can become involved. It causes inflammation of the spinal joints (vertebrae) that can lead to severe, chronic pain and discomfort. In the most advanced cases (but not in all cases), this inflammation can lead to new bone formation on the spine, causing the spine to fuse in a fixed, immobile position, sometimes creating a forward-stooped posture. This forward curvature of the spine is called kyphosis. More information on kyphosis and fusion can be found in the complications section. Ankylosing spondylitis is a type of arthritis that affects the spine. Ankylosing spondylitis symptoms include pain and stiffness from the neck down to the lower back. The spine's bones (vertebrae) may grow or fuse together, resulting in a rigid spine. These changes may be mild or severe, and may lead to a stooped-over posture. Early diagnosis and treatment helps control pain and stiffness and may reduce or prevent significant deformity.
Ankylosing spondylitis can also cause inflammation, pain and stiffness in other areas of the body such as the shoulders, hips, ribs, heels and small joints of the hands and feet. Sometimes the eyes can become involved (known as Iritis or Uveitis), and rarely, the lungs and heart can be affected. See the Complications of Spondylitis: How is a Person Affected? page for more information. Ankylosing spondylitis affects about 0.1% to 0.5% of the adult population. Although it can occur at any age, spondylitis most often strikes men in their teens and 20s. It is less common and generally milder in women and more common in some Native American tribes. The most common early symptoms of ankylosing spondylitis include pain and stiffness. Constant pain and stiffness in the low back, buttocks, and hips that continue for more than three months. Spondylitis often starts around the sacroiliac joints, where the sacrum (the lowest major part of the spine) joins the ilium bone of the pelvis in the lower back region.
Another symptom is Bony fusion. Ankylosing spondylitis can cause an overgrowth of the bones, which may lead to abnormal joining of bones, called "bony fusion." Fusion affecting bones of the neck, back, or hips may impair a person's ability to perform routine activities. Fusion of the ribs to the spine or breastbone may limit a person's ability to expand his or her chest when taking a deep breath. Pain in ligaments and tendons is another symptom. Spondylitis also may affect some of the ligaments and tendons that attach to bones. Tendonitis (inflammation of the tendon) may cause pain and stiffness in the area behind or beneath the heel, such as the Achilles tendon at the back of the ankle.








The hallmark feature of ankylosing spondylitis is the involvement of the sacroiliac (SI) joints during the progression of the disease, which are the joints at the base of the spine, where the spine joins the pelvis. If you are unable to stream the audio here's link to Dr. Khan's interview about AS. Muhammad Asim Khan, M.D. is a member of SAA's Medical & Scientific Advisory Board. You can also visit his website about ankylosing spondylitis and related forms of spondyloarthritis. Currently, there is no known cure for AS, but there are treatments and medications available to reduce symptoms and manage the pain. Recent studies show that the new biologic medications can potentially slow or halt the disease progression in some people. Please refer to the AS Treatment and Medications sections for more information. Ankylosing spondylitis is a systemic disease, which means symptoms may not be limited to the joints. People with the condition also may have fever, fatigue, and loss of appetite. Eye inflammation (redness and pain) occurs in some people with spondylitis. In rare cases, lung and heart problems also may develop.
AS is the primary disease in the group of diseases known as Spondylitis, Spondyloarthropathy or Spondyloarthritis. Ankylosis means "fusion", which may be fibrous, or bony. Spondylitis means "inflammation of the spine." Although the exact cause of AS is unknown, we do know that genetics play a key role in AS. Most individuals who have AS also have a gene that produces a "genetic marker" - in this case, a protein - called HLA-B27. This marker is found in over 95% of people in the Caucasian population with AS (the association between ankylosing spondylitis and HLA-B27 varies greatly between ethnic and racial groups, see our AS Diagnosis section for more information). It is important to note, however, that you do not have to be HLA-B27 positive to have AS. Also, a majority of the people with this marker never contract ankylosing spondylitis.
Scientists suspect that other genes, along with a triggering environmental factor, such as a bacterial infection, are needed to trigger AS in susceptible people. HLA-B27 probably accounts for about 40% of the overall risk, but then there are other genes working in concert with B27. There are probably five or six genes involved in susceptibility toward AS. It is thought that perhaps AS starts when the defenses of the intestines start breaking down and bacteria from the intestines pass into the bloodstream directly into the region where the sacroiliac joints are located. Unlike other forms of arthritis and rheumatic diseases, general onset of AS commonly occurs in younger people, between the ages of 17-45. However, it can affect children and those who are much older. AS is more common in men, but occurs in women as well. The Centers for Disease Control's NHANES study now estimates that at least 2.7 million adults in the USA have axial spondyloarthritis. For more information on this estimate, please click here.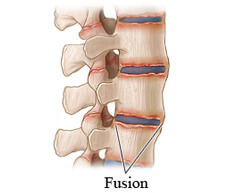 The severity of AS varies greatly from person to person, and not everyone will experience the most serious complications or have spinal fusion. Some will experience only intermittent back pain and discomfort, but others will experience severe pain and stiffness over multiple areas of the body for long periods of time. AS can be very debilitating, and in some cases, lead to disability. It is important to know that ankylosing spondylitis is a chronic, or life long disease and that the severity of AS has nothing to do with age or gender. It can be just as severe in women and children as it is in men. There are many hospitals in India that provide efficient treatment for Ankylosing spondylitis. Some of them include Hospital in Nagpur, which offers the treatment and surgery at an affordable cost.
If you are really seeking for the Ankylosing Spondylitis Surgery, kindly fill up the form for a free consultation with our surgeons. You will be provided with thorough analysis and suggestions regarding the Ankylosing Spondylitis Surgery you are seeking for.