Exceptional Robotic Spine Surgery Services Offered by Dr. Sajan K. Hegde
With the fast mushrooming population with Spinal problems, the extreme amount of pressure that is there on the Spine experts and medical researchers across the globe, cannot be overlooked. the global burden of Spinal problems is monumental,and it is one of the leading reasons behind disability, worldwide. In fact, 16th October is referred to as World Spine Day to create more awareness about the prevention and cure associated with the Spine.
All of this has resulted in more and more treatment and surgical methodologies being introduced to the field of Spine and Neuro Surgery, so that things are better for such patients. Robotic Spine Surgery on the most sophisticated techniques that has been in use for quite some time now in several developed countries. However, earlier, when Spine surgeries would be extremely testing for not only the surgeons but also the patients, because, the surgeon used to rely on several X-rays, CT (Computed Tomography) scans and MRI (Magnetic Resonance Imaging) scans in order to locate the exact site and place the implant aptly. But this would expose the patient to substantial amount of radiation. Also, to usage of screws and their placement on the Spinal bones would very much depend on the experience and judgement of the surgeon. Furthermore, there is a risk of wrong placement of screws, which can lead to the occurrence of serious complications and disastrous results.
The robot aids the surgeon in overcoming any such complication and to accurately position the implant and that too by making very small incisions, thus allowing for faster recovery.At the same time, using the Robotic guidance system, requires utmost amount of poise and precision to bring out the best outcome. Over the time, it has made inroads in India as well. The Indian Spine and Neuro Surgeons have welcomed the introduction of Robotics as one of the most miraculous additions to the field of Spinal cure. With the advent of Robotic guidance technology, the surgeons are more confident about the accuracy of the procedures and the patients are getting more long-lasting results. One of the names in the field of Indian Spinal cure is of Dr. Sajan K. Hegde, who has boosted the success rate of Robotic Spine Surgery in India, very commendably.
About Dr. Sajan K. Hegde
Dr. Hegde has over 33 years of vast experience as an Orthopaedic and Spine surgeon. At present, he is the Head of the Spine Unit at the Apollo Hospitals, Greams Road in Chennai, which is one of the most reputed centres of excellence, known not only in India but abroad as well.He is highly qualified has done his Fellowship in Spine Surgery from France and is thefirst Indian to receive Cotrel Spine Fellowship, which is a very prestigious Spine Fellowship: Unit of Dr. D. Chopin Department of Spinal Surgery, Institue Calot, Berck-sur-mer France. Additionally, he is a Visiting Surgeon at many acclaimed medical institutes and treatment centres around the globe; some of which are:
Unit of Prof. Kim, Spine Center, Yongdong Severance Hospital at Seoul in South Korea;
Unit of Dr. G. Tabasso, Clinica Orthopedica, University of Torino, Torino in Italy;
Unit of Prof. Kaneda, Department of Orthopedic Surgery Hokkaido University, School of Medicine Sapporo, Japan;
Unit of Prof. Harms, Spine Centre, Klinikum, Karlsbad – Langensteinbach, Karlsbad in Germany
A leader in this field, Dr. Hegde says that over 40-50 percent of his patients are from different countries and every month almost 30-40 complex Spinal surgeries are being performed. According to him, one of the most attractive reasons that Robotic Spine Surgery has gained such fast popularity is the high level of precision. The correction level this Robotic technology provides is unbelievably amazing and thus is aids the proficiency of the surgeon in addressing the Spinal deformity, by giving utmost surgical success. Dr. Hegde has been using this treatment technique for many years now and has cured patients with extremely challenging forms of Spinal disorders.
His is a very acknowledged name for performing Spine and Joint procedures, by using the most advanced technological advancementssuch as:
Cervical Artificial Disc and Minimally Invasive Sacroiliac Joint Fusion
He is further credited for introducing Arthro-plastic Reconstruction of Lumbar and Cervical Discs in India
Also, he performed the first deformity correction of infantile scoliosis using Shape Memory Alloy staples, in Asia
He initiated several key modern instrumentation systems in India, which include Ray cages (PLIF), Cotrel – Dubousset, Moss Miami, BAK cages and Harms Mesh Systems
He has tackled different kinds of tumours including Benign (e.g. Hemangioma) and Malignant ones (primary or secondary)
He is also familiar with Vertebrectomy techniques and doing Reconstruction by using grafts, cages, etc.
He is also adept in tackling trauma with the help of variety of approaches, concepts and implant systems
Spine and Spine Problems as Explained by Dr. Hegde
Dr. Hegde mentions that our normal Spine has natural curvatures, in the neck and lower back that is the Lumbarto front; chest (Thoracic) to back. Whenever there is an abnormality, there is a going to be a lateral bending of the Spine. This condition results in the patient suffering from a Spinal condition called Scoliosis or an unusual forward bending, which is known as Kyphosis. Very often, there are cases where patients suffer from a combination of both these conditions. A Robotic Spine Surgery has emerged as a highly promising surgical option for treating these Spinal disorders. Dr. Hegde regularly implements this methodology for addressing the below-mentioned problems and the success rates are marvellous.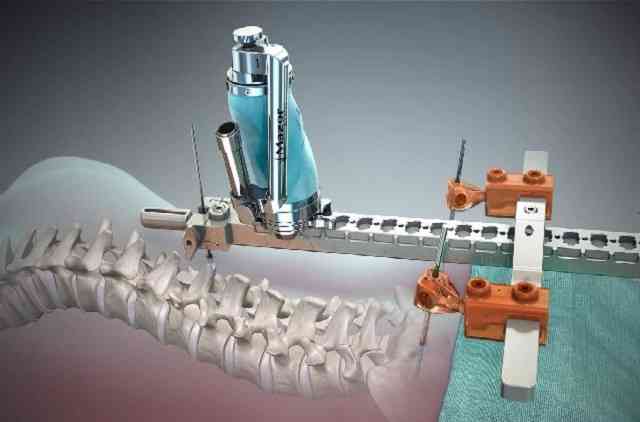 Scoliosis : This is a neuro-muscular condition, which mostly affects children belonging to the age group of 10-14. It is actually a bone disorder in which there is three dimensional change in the alignment in the Spine. The Spine shows a curve that occurs at various points of the Spine, of 15 degree or more than 50 degrees.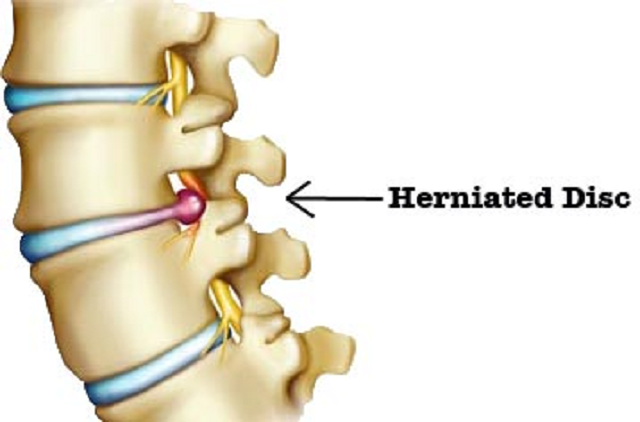 Herniated Disc : The discs that are a vital part of our Spine begin to degenerate after a point – can be due to ageing or can happen due to an accident. When this occurs, the soft portion found in the centre of the disc can rupture or herniate. This is referred to as Disc Herniation.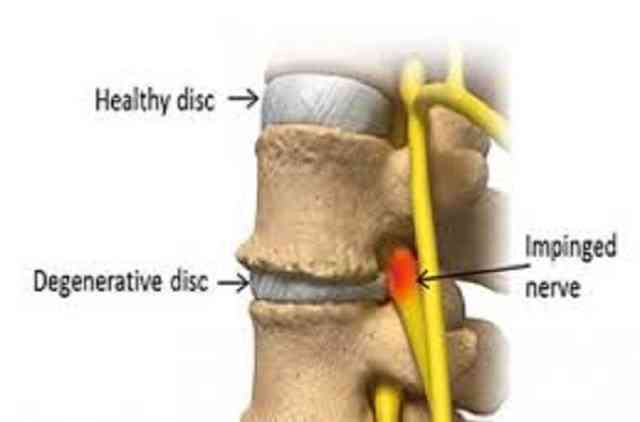 Degenerative Disc Disease : This is one of the most commonly occurring problems which, brings low back pain or neck pain. It is because a Spinal disc may have got ruptured. The patient faces symptoms like severe pain, numbness, in the legs or arms. This is a very normal occurrence and mostly comes with ageing.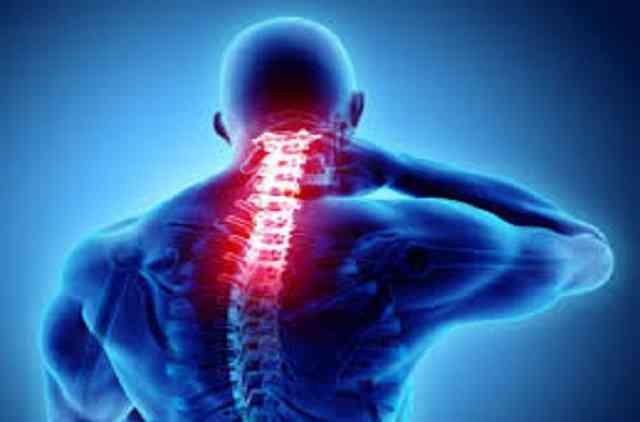 Kyphosis : Men and women, of any age group can get affected by this problem. It mostly attacks the upper back or can also affect the Cervical Spine area or the Lumbar Spine area. This is a very complex Spinal deformity and comes in different forms such as Neuromuscular Kyphosis, Osteoporosis-related Kyphosis, Degenerative Kyphosis, Congenital Kyphosis, Nutritional Kyphosis, Traumatic Kyphosis, Postural Kyphosis, and a few others.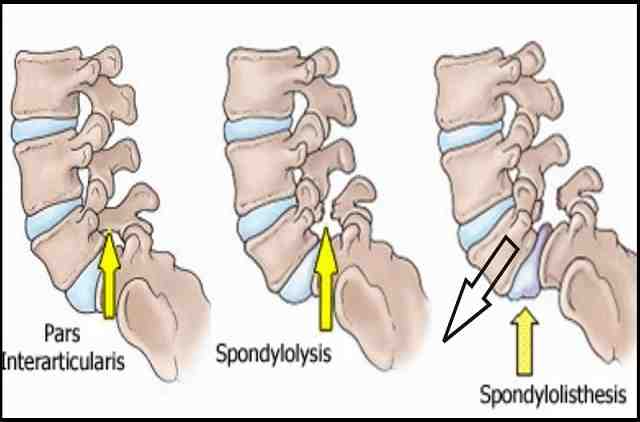 Spondylolisthesis : In this problem, a bone of the patient's bac, that is the vertebra, slides forward and in an unwanted manner gets placed over the bone under it. This generally occurs in the lower Spine region, which is the Lumbosacral area. There are cases in which this issue may lead to the Spinal Cord or the nerve roots getting pressurized. Owing to this, the patient suffers from severe back pain, weakness and numbness in one or both the legs. Further, there are exceptional cases, where the patients lose control over their bladder or bowels.
Highly Proficient in Robotic Spine Surgery
One of the most dignified names in the field of Spine and Neuro Surgery, Dr. Hegde is enormously qualified and talented to handle the most complicated Spinal procedures. The areas in which he is recognized to be stalwart, include:
Minimally Invasive Spine Surgery
Joint and Muscle Problems
Spinal Reconstructive Surgery – Reconstruction of Lumbar and Cervical Discs
Stabilization & Fusion Spinal Surgeries
Spinal Surgery & Spinal Deformity Correction
One of the pioneers, when it comes to Robotic Spine Surgery in India, he is specifically one of the forerunners in the matter of Robotic Spine Surgery. He stresses the usage of this surgical technique more frequently and strongly believes that this surgery technique has massive potential as it offers supreme level of guidance and accuracy, further enhancing the surgical abilities of these surgeons. The placement of screws and positioning of the inter-body implants and devices can be done very fluently, which otherwise has a chance to go wrong, if done by a human hand (hand tremors and other such reasons).
He is massively proficient in handling the Renaissance Robotic Surgical System, which is also known as the Da Vinci System. Having cured several patients with Spine problems, Dr. Hegde has gathered extensive experience particularly with:
Da Vinci Robot System. This procedure is completed in three stages:
First comes the planning stage, where he very methodically plans the exact course of action, with the help of the CT scan images. Then, various implants in 3D are simulated and then the selected plan is uploaded in the computer
The next stage is where the robot is mounted on the patient's body. After this, depending on the data that is fed into the computer, the robot captures the needed images of the Spine's anatomy
The final stage is where the surgeon operates the positioning the robotic arm aptly and the finalized implant is positioned in the patient's Spine, with utmost accuracy
Apollo Hospitals is the first hospital in the Asia-Pacific region to offer this highly specialized Spine treatment technology. Within 10 days after the launch of the Renaissance Robotic Surgical System, 12 successful Spine surgeries were completed by Dr. Hegde and his extremely efficient team.
Benefits of Robotic Spine Surgery as Explained by Dr. Hegde
For Spinal surgeons, it is extremely crucial to find treatment and surgical technique, which give maximum relief and minimum discomfort to the patients. When talking about Spine Surgery, the conventional approaches have sufficient risks and trauma involved. As the conventional approaches require bigger incisions, so the post-surgical pain is higher, and recovery takes time. However, in case of Robotic Spine Surgery, not only the accuracy is higher but there are several other advantages, owing to which Dr. Hegde favours this procedure:
As summarized by Dr. Hegde, the advantages of Robotic Spine Surgery include:
The accuracy level of screw and implants placement in way much higher – almost 98 percent
The surgeon gets a microscopic view of the surgical site
Even the most complicated Spinal procedure can be handled more confidently and efficiently
Definite and very lofty success rates
The length of the procedure is lesser when compared to more conventional forms of Spinal procedures
Hardly any chances of complications
Smaller cuts required and thus minimum scarring and faster recovery
Reduced chances of infection
Lesser postoperative pain
Less amount of blood loss and thus doesn't require blood transfusion
Provides higher flexibility
Limited exposure to radiation
The margin of safety is very high
Spinal Care as Advised by Dr. Hegde
Dr. Hegde ensures that his patients undergo a breezy recovery and the best possible clinical outcomes. He says that, any person can be the unfortunate victim of Spinal deformity. These deformities are the outcome of birth defects or may develop during the first or the later decades of life or may be because of related diseases like Neurofibromatosis. It is extremely crucial that these conditions are given timely medical or surgical attention, when needed. This is because if neglected for long, these deformities can degenerate the condition of the Spine very rapidly and also can also be very life threatening for the patients.
Dr. Hegde strongly insists that these do not ignore any such occurrence and that such Spinal problems should be nipped in the bud; otherwise the patients have a really testing time, when suffering from such difficult Spinal disorders. So, if required a surgical attention, it must be immediately done otherwise the patient might be doomed to suffer from this deformity throughout his or her life – which ultimately can lead to a premature death because of the resulting Cardiopulmonary Failure or even a Paralysis.
Accomplishments
Dr. Hegde has brought many laurels for India and has represented India on many reputed national and international platforms. Very often he is invited in different countries to conduct workshops on latest Spinal treatment techniques, to speak about the various facets of Spine surgery and also to perform Live demonstration of surgeries. Additionally, he is a member of many recognized professional organizations like Indian Orthopaedic Association, Association of Spine Surgeons of India, Spine Trauma Study Group USA and many others. In collaboration with Medtronic Sofamar Danek (MSD), Dr. Hegde has designed a comprehensive Spinal Instrumentation system for Anterior Fixation, which can help address various Spinal issues like Spinal Tumour, infections, Spinal deformities as well as injuries. The system is named as the Pegasus.
Consult with Dr. Sajan K Hegde - the Best Robotic Spine Surgeon
in India by sending an
email to
dr.sajanhegde@neurospinehospital.com
OR
You can also fill up the 'Free Consultation' form and send it across.
For Immediate Consultations & Appointment,
Call -
+91-9325887033