spineandneurosurgeryhospitalindia.com is hospital website associated experienced surgeons to deliver perfect treatment and recuperative plan. The consultant before surgery educates the patient with every fact involved in surgery and maintains transparency in procedure, facilities related and cost. The service provided by the team is extremely sensitive. The team makes arrangement keeping the concerns of international patient in mind giving utmost care and professionalism.
Low Cost Total Disc Replacement Surgery in India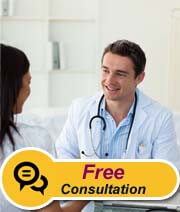 Planning your medical trip to India is a very simple process with Spine and Neuro Surgery Hospital India
You just need to fill in our enquiry form and one of our executive will contact you soon.
+91-9325887033 Call us at the given to contact number for any assistance.
Complete information regarding surgery is provided on our website.
Check out the Patient Testimonial, where the patient shares about their success stories from treatments through Spine and Neuro Surgery Hospital India
Joan Ference, Canada
Disc Replacement Surgery
I am Joan Ference from Canada. I came to India for Disc replacement surgery in India. I was looking forward for getting a artificial disc replacement surgery from a long time. I contacted two disc replacement surgeons in Canada for my surgery and I was told that there was a long waiting list for my surgery and the price was also very expensive. Then I decided to take the matter in my own hands and then I started looking on the internet to say if I can find any reasonable alternative abroad for my surgery and nowadays we are very much familiar with the concept of medical tourism in India. So I started researching for low cost artificial disc replacement surgery in India. Then I found Spine and Neuro Surgery India Hospital in India. I submitted my details and reports over the website of the company and I read some of the patient's experience who got their artificial disc replacement surgery in India. I was happy to see the rapid responses and within three days I got my artificial disc replacement surgery in India arranged with the best medical facilities and at a very much reasonable cost. I took my flight for India for getting my artificial disc replacement surgery in India.
Total Disc Replacement- Know The Procedure & Cost!
Spine is the structural pillar of any body. It not only gives physical support, but also allows mobility of the back in different directions. It also provides the most important connection between brain and the rest of the body, the spinal cord. When the discs wear out, spine stops functioning normally and the back becomes painful. The degeneration of disc leads to a condition called degenerative disc disease, which needs a Disc Replacement.
What is a Disc Replacement Surgery?
A Disc replacement surgery is a surgery in which the disc is removed and the space is packed with bone graft. Eventually, the bone creates a solid skeletal bridge across the two vertebrae. By eliminating the movement, previously painful segment is made pain free.
What is the purpose of Disc Replacement Surgery?
If pain and discomfort caused by the affected disc has not alleviated despite undergoing non-surgical treatments such as medication, injections, or physical therapy, a doctor may advise disc replacement. Several conditions that may prevent you from receiving a disc replacement: spondylolisthesis, osteoporosis, vertebral fracture, spinal tumor, infection, morbid obesity, significant changes of the facet joints, pregnancy, chronic steroid use or autoimmune problems.








What are Types of Disc Replacement Surgery?
Artificial disc designs classified as:
Total disc replacement: in a total disc replacement, all or most of the disc tissue is removed and replaced with a device implanted into the space between the vertebrae.
Disc nucleus replacement: in a disc nucleus replacement, only the center of the disc is replaced with an implant, while the outer part of the disc is unchanged.
Who is a candidate for Disc Replacement Surgery?
The best candidates for Disc replacement surgery are patients who have not benefitted from nonsurgical treatment and who have moderate or severe degenerate disc disease. Most of the cases include patient not over the age of 60, no multi-level spine degeneration, no osteoporosis, not overweight, has not undergone any previous surgery for this condition, has attended 3 months of non-surgical treatments such as stretching, exercise and medications but has not benefitted, do not have scoliosis or any other type of spinal deformity, spinal canal nerves are not being compressed.
How is the diagnosis for Disc Replacement Surgery?
The signals towards a disc replacement depend on each type of implant. Some indications are pain from the disc that has not reduced with non-operative techniques like medication, injections, chiropractic care and/or physical therapy. Typically, the patient will have an MRI that shows disc degeneration. Often discography is performed to verify which disc, if any, is related to your pain. The surgeon will correlate the results of these tests with findings from your history and physical examination to help determine the source of pain.
What preparations need to be done for Disc Replacement Surgery?
Patients suffering from chronic low back pain caused due to degenerative disc disease are eligible for artificial disc replacement surgery, but the surgery is not recommended for everyone. Based on one's symptoms, the doctor will determine a suitable treatment. Disc replacement may be recommended for patients between the ages of 18 and 60 suffering from DDD, whose condition has not improved. Patients with spinal abnormalities such as spondylolisthesis, spinal stenosis, and scoliosis are usually not the candidates for this surgery. Patients suffering from osteoporosis may not have bones strong enough to support a disc replacement. Based on a series of tests, the doctor will determine if an artificial disc replacement surgery is an option for surgery and the most effective treatment for your condition. Before artificial disc replacement, the doctor will discuss the procedure with patients in detail, answering the questions they have. The doctor will also inform about special requirements needed to be completed before the surgery.
How is the surgery performed?
Disc replacement surgery is performed under general anesthesia. The surgery takes between one and two hours, followed by a 3 to 4 day hospital stay. The artificial disc is designed as two metal end plates, between which medical grade polyethylene/ plastic/ gel-like substances may be found. The diseased disc I removed before installing the replacement. For a total disc replacement in the lower back, a type of disc prosthesis may be used which consists of two metal plates surrounding a mobile core made of plastic. Spikes protruding from the metal pieces fix them into the bone, which eventually grows and fuses with the plates. The plastic core allows gliding movements to occur. A different type of spine arthroplasty device, where two metal pieces articulate by way of a ball and trough, is sometimes used to replace a cervical disc in the neck. The material being soft, can be compressed allowing the disc to continue to function correctly. It may take eight weeks to return to normal routine but can be longer in some cases. Artificial disc is inserted into the vertebral space to approximate the normal height of the original disc. The patient is required to wear a back brace for up to 12 weeks to encourage healing. Possible complications include the artificial disc replacement becoming damaged or dislodged. For this reason, following surgery, patients have regular checkups for life to make sure the prosthesis is functioning normally.
What happens after Disc Replacement Surgery?
The biggest and main benefit is relief from pain. Determent of any further degeneration and resumption of daily activities are also goals of any spine surgery. While both fusion surgery and artificial disk replacement provide pain relief, spinal fusion causes the vertebrae surrounding the disk space to get immobilized, limiting their flexibility. Laboratory testing shows that patients who have undergone total disk replacement have more movement in the spine. With minimal of no pain at all, the patient's concentration level on any task is bound to improve.

What are the benefits of Disc Replacement Surgery?
When a fusion surgery is performed, the pain may be treated, the vertebrae surrounding the disc space are immobilized and therefore typically limit flexibility in that area of the spine. Disc replacement allows movement of the spine. Patients were observed to have motion between 0 and 21 degrees while bending forward and backward. Another benefit to disc replacement surgery is that no bone graft is needed.
Risks of Disc Replacement Surgery
Like any other surgery, there are risks associated with disc replacement as well. The complications of using artificial discs are alike those associated with anterior spinal fusion. Possible complications are infection, injury to blood vessels or nerves, dislodgement or breakage of the device, wearing out of device material, continued or increasing pain, development of new pain.
FAQ - Total Disc Replacement
If you are really seeking for the Total Disc Replacement Surgery, kindly fill up the form for a free consultation with our surgeons. You will be provided with thorough analysis and suggestions regarding the Total Disc Replacement Surgery you are seeking for.