spineandneurosurgeryhospitalindia.com is hospital website associated experienced surgeons to deliver perfect treatment and recuperative plan. The consultant before surgery educates the patient with every fact involved in surgery and maintains transparency in procedure, facilities related and cost. The service provided by the team is extremely sensitive. The team makes arrangement keeping the concerns of international patient in mind giving utmost care and professionalism.
Brain Tumor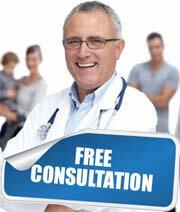 Planning your medical trip to India is a very simple process with Spine and Neuro Surgery Hospital India
You just need to fill in our enquiry form and one of our executive will contact you soon.
+91-9325887033 Call us at the given to contact number for any assistance.
Complete information regarding surgery is provided on our website.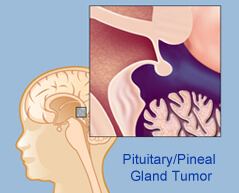 No one knows what causes brain tumors; there are only a few known risk factors that have been established by research. Children who receive radiation to the head have a higher risk of developing a brain tumor as adults, as do people who have certain rare genetic conditions such as neurofibromatosis or Li-Fraumeni syndrome. But those cases represent a fraction of the approximately 35,000 new primary brain tumors diagnosed each year. Age is also a risk factor -- people over the age of 65 are diagnosed with brain cancer at a rate four times higher than younger people.
A primary brain tumor is one that originates in the brain, and not all primary brain tumors are cancerous; benign tumors are not aggressive and normally do not spread to surrounding tissues, although they can be serious and even life threatening.
The National Cancer Institute estimates there will be about 23,380 new cases of brain cancer diagnosed in 2014.
A tumor is a mass of tissue that's formed by an accumulation of abnormal cells. Normally, the cells in your body age, die, and are replaced by new cells. With cancer and other tumors, something disrupts this cycle. Tumor cells grow, even though the body does not need them, and unlike normal old cells, they don't die. As this process goes on, the tumor continues to grow as more and more cells are added to the mass.
Primary brain tumors emerge from the various cells that make up the brain and central nervous system and are named for the kind of cell in which they first form. The most common types of adult brain tumors are gliomas and astrocytic tumors. These tumors form from astrocytes and other types of glial cells, which are cells that help keep nerves healthy.
The second most common type of adult brain tumors are meningeal tumors. These form in the meninges, the thin layer of tissue that covers the brain and spinal cord.
Benign brain tumors are noncancerous. Malignant primary brain tumors are cancers that originate in the brain, typically grow faster than benign tumors, and aggressively invade surrounding tissue. Although brain cancer rarely spreads to other organs, it will spread to other parts of the brain and central nervous system.








A brain tumor is a mass or growth of abnormal cells in or close to your brain, which can be noncancerous (benign) or cancerous (malignant). Brain tumors can begin in your brain (primary brain tumors), or cancer can begin in other parts of your body and spread to your brain (secondary, or metastatic, brain tumors).
How quickly a brain tumor grows can vary greatly. The growth rate as well as location of a brain tumor determines how it will affect the function of your nervous system.
Spine and Neuro Surgery hospital in Nagpur expertises treating a wide range of brain tumors, including:
Malignant glioma cells
Malignant glioma cells
Gliomas. These tumors begin in the brain or spinal cord. Mayo Clinic experts treat all types of gliomas, including astrocytomas, ependymomas, glioblastomas, oligoastrocytomas and oligodendrogliomas.
Metastases. These are malignant tumors that have spread to the brain from cancers elsewhere in the body.
Meningiomas. Meningiomas are tumors that arise from the membranes that surround your brain and spinal cord (meninges). Most meningiomas are noncancerous.
Illustration showing acoustic neuroma
Acoustic neuroma (schwannoma)
Acoustic neuromas (schwannomas). These are benign tumors that develops on the balance and hearing nerves leading from your inner ear to your brain.
Pituitary adenomas. These are mostly benign tumors that develop in the pituitary gland at the base of the brain. These tumors can affect pituitary hormones with effects throughout the body.
Medulloblastomas. These are the most common cancerous brain tumors in children. A medulloblastoma starts in the lower back part of the brain and tends to spread through spinal fluid. These tumors are less common in adults, but they do occur.
PNETs. Primitive neuroectodermal tumors (PNETs) are rare, cancerous tumors that start in embryonic (fetal) cells in the brain. They can occur anywhere in the brain.
Germ cell tumors. Germ cell tumors may develop during childhood where the testicles or ovaries will form. But sometimes germ cell tumors move to other parts of the body, such as the brain.
Craniopharyngiomas. These rare, noncancerous tumors start near the brain's pituitary gland, which secretes hormones that control many body functions. As the craniopharyngioma slowly grows, it can affect the pituitary gland and other structures near the brain.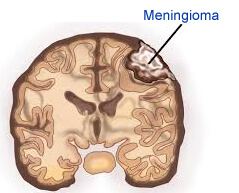 Having all of this subspecialized expertise in a single place, focused on you, means that you're not just getting one opinion - your care is discussed among the team, your test results are available quickly, appointments are scheduled in coordination, and the most highly specialized brain tumor experts in the world are all working together to determine what's best for you. What might take months to accomplish elsewhere can typically be done in only a matter of days at Spine and Neuro Surgery Hospital.
Hospitals such as Spine and Neuro Surgery hospital in Nagpur provide specialized treatment for Neuro treatment. The cost of surgery is comparatively quite low in Spine and Neuro Surgery Hospital.
Treatment may include some combination of surgery, radiation therapy and chemotherapy. Anticonvulsant medication is needed in those who have a seizure. Dexamethasone and furosemide may be used to decrease swelling around the tumor. Some tumors grow slowly, requiring monitoring and possibly no intervention in person's lifetime. Treatments that use a person's immune system are being studied. Outcome varies considerably depending on the type of tumor and how far it has spread at diagnosis. Glioblastomas usually have poor outcomes while meningiomas usually have good outcomes. The average five year survival rate for brain cancer in the United States is 33%.
Secondary or metastatic brain tumors are more common than primary brain tumors, with about half of metastasis coming from lung cancer. Primary brain tumors occur in around 250,000 people a year globally, making up less than 2% of cancers. In children less than 15, brain tumors are second only to acute lymphoblastic leukemia as a cause of cancer. In Australia the average economic cost of a case of brain cancer is $1.9 million, the greatest of any type of cancer.
If you are really seeking for the Brain Tumor Surgery, kindly fill up the form for a free consultation with our surgeons. You will be provided with thorough analysis and suggestions regarding the Brain Tumor Surgery you are seeking for.

Tags
Brain Tumor Surgery in India, Brain Tumor Surgery Cost in India, Affordable Brain Tumor Surgery in India, Low Cost Brain Tumor Surgery in India, Price of Brain Tumor Surgery in India