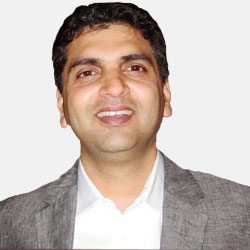 Spinal Surgery
Contact Number: + 91 – 9325887033
---
Designation: Consultant – Spinal surgery, Scoliosis and Disc Replacement
Specialty: Spinal Surgery
Location: Mumbai
Nationality: Indian
Languages spoken: English, Hindi
Gender: Male
Education
M.S: (Master of Orthopaedic Surgery) Post Graduate Degree in Orthopaedic Surgery from Seth G.S. Medical College and K.E.M. Hospital* affiliated to University of Mumbai, India. (2000)
D' Orth (Diploma in Orthopaedic Surgery): from the College of Physicians & Surgeons, Mumbai. (2000)
FCPS (Fellow of College of Physicians and Surgeons): from the College of Physicians and Surgeons, Mumbai. (2002)
Diploma (SICOT): Société Internationale de Chirurgie Orthopédique et de Traumatologie
Fellowship in Spinal Surgery: Department of Neurosurgery, KEM Hospital & Seth G S Medical College, Mumbai. (2002-2003)
Fellowship in Spinal Surgery: Department of Orthopaedics, National University Hospital, Singapore. (2003-2004)
Fellowship in Adult Spinal Surgery: Department of Orthopaedics, St George Hospital and University of New South Wales, Sydney, Australia. (2004-2005)
Fellowship in Adult Spinal Surgery: Spine Division, Toronto Western Hospital, Toronto, Canada. (2005-2006)
Fellowship in Paediatric Spine Surgery: Hospital for Sick Children, Toronto, Canada (2006)
Fellowship in Paediatric Spine Surgery: The Royal Alexandria Hospital for Children at Westmead Sydney, Australia. (2006-2007)
Experience
Surgeries performed:
Micro-Endoscopic Discectomy with MetRx system for Prolapsed Intervertebral Disc (PID)
Micro-Endoscopic Laminotomy & Decompression (Microlumbar Laminoplasty) with MetRx system for Lumbar Canal Stenosis (Spinal Stenosis)
Laminectomy +/- Instrumented Fusion for Lumbar Canal Stenosis
Minimally Invasive TLIF (MIS-TLIF)
Artificial Disc Replacement (Total Disc Replacement) for Chronic Low Backpain
Spinal Fusion for Chronic Low Backpain, Spondylolisthesis, Spinal Trauma, Spinal Infections, Spinal Tumors etc
Anterior Cervical Decompression & Fusion for Cervical Myelopathy, Cervical Radiculopathy, Spinal Trauma, Spinal Tumors etc
Cervical Laminectomy and fusion for Cervical Myelopathy, Spinal Trauma, Spinal Tumors etc
Cervical Laminoplasty for Cervical Myelopathy
Atlantoaxial Fixation and Fusion for Atlantoaxial Instability (secondary to Rheumatoid Arthritis, Trauma, Developmental causes)
Occipitocervical Fusion for Trauma, Tumors, Compression etc around the craniovertebral junction
Deformity Correction – Scoliosis (Paediatric & Adult), Kyphosis (due to Scheuermann's disease, Post-infective, Post-tubercular, Post-traumatic, Ankylosing spondylitis, Osteoporosis etc)
Thoracoscopic Anterior Release & Fusion for Scoliosis
Anterior Spinal Decompression & Fusion at all levels (Cervical, Thoracic & Lumbar)
Posterior Spinal Decompression & Fusion at all levels (Cervical, Thoracic & Lumbar)
Vertebroplasty & Kyphoplasty for Osteoporotic Vertebral Fractures, Metastasis to the Spine etc
Surgeries for Spinal Trauma
Surgeries for Spinal Tumors
Facet joint injections
Transforaminal Epidural Injections
Dynamic Stabilization – Inter-spinous spacer, Pedicle screw based – Dynesys, Acuflex etc.
Credentials
Special Interests: Artificial Disc Replacement, Minimally Invasive Spinal Surgery, Chronic Low Back & Neck Pain, Spinal Deformity, Revision Spine Surgery, Spinal trauma & tumours
Affiliations: [Life – Member]
Association of Spine Surgeons of India [ASSI].
Indian Orthopaedic Association [IOA].
Bombay Orthopaedic Society, Mumbai [BOS].
Paediatric Orthopaedic Society of India [POSI].
Karnataka Orthopaedic Association [KOA].
Orthopaedic Association of South Indian States [OASIS].
Indian Medical Association [IMA]
World Spine Society [WSS]
Achievement: Performed the First Prodisc-L Lumbar Disc Replacement in the country at Bombay Hospital, Mumbai in February 2008 (Appeared in LIMCA BOOK OF RECORDS 2009).
departments
: Spinal Surgery
positions
: Spinal Surgery